Registration Forms & Payment Schedules
PLEASE NOTE: Your child is not registered until you have completed the registrations forms and turned them in, along with your payment, at our location. Registration forms and payments cannot be mailed in and must be turned in by the student's primary parent or guardian. You will receive a parent handbook once we have received all of the registration forms and fees.
The Gingerbread House Learning Center offers many great programs to suit the child care needs of your family, year round. Click on a program listed below to find out more information...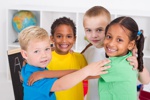 Learning Center Programs
We provide care for infants through pre-K...
(read more)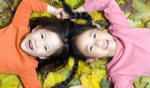 After School Programs
Four Locations, state licensed programs held in the cafeteria and gym of LCISD schools...
(read more)
Camp GKA
GKA offers many programs for children of all ages...
(read more)